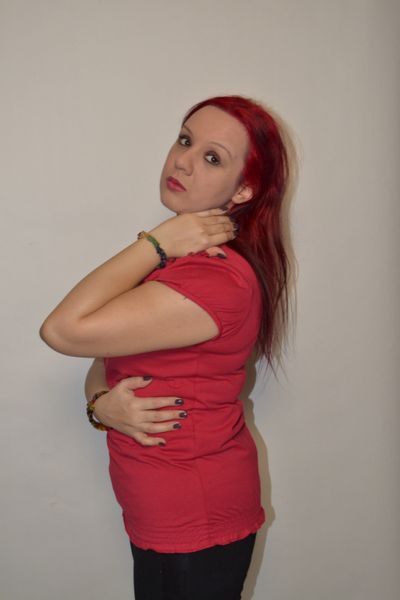 Sheila Grace, a singer and songwriter from Vienna/Austria, discovered her passion for music already at an early age.
She has been singing ever since she could speak, but didn't have any actual training (she's mostly self-trained) until she was 16.
Furthermore Sheila started to try writing german lyrics at the age of 6 and even tried her very first english song at the age of 9.
She learned to play the flute at the age of 6 in primary school and had piano lessons at the age of 8.
Her most wonderful "instrument" though is her voice.
 
In 2006, Sheila started pursuing a professionell music career, becoming an active singer/songwriter and looking for a band.
In 2006/07, Sheila wrote the lyrics for a rock-song, called "Hell comes alive here tonight", which has been performed and recorded by a singer/songwriter from the United States, called Michael Stollaire, who also did the music of that song.


In 2007, Sheila also found her own band, called "Shades of Eternity", which is currently on hold though, because Sheila decided to mainly focus on her solo career for now.


Later in 2008, Sheila got to know Sebastian Geisler, a great musician and producer she's still working with!
Sebastian did the "Heart of Gold"-EP (released on January 25th, 2010), the "How long will it be"-Single (out since September 10th, 2014), the "Nothing in the world"-Single (out on August 3rd, 2015) and many other yet unpublished songs too!


Sheila and Sebastian are currently working on more songs, which shall also be released in the near future.
The album, Sheila has been planning to release in 2011, she had to give up due to burn-out back then, is still in the making!
But that is still gonna take some time though.
Meanwhile another single, or two, are planned.


So, stay tuned, guys!!